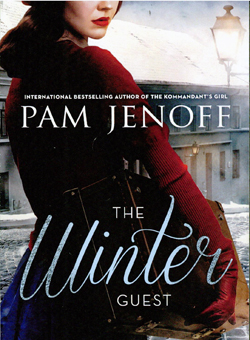 Description:
A stirring novel of first love in a time of war and the unbearable choices that could tear sisters apart, from the celebrated author of The Kommandant's Girl
Life is a constant struggle for the eighteen-year-old Nowak twins as they raise their three younger siblings in rural Poland under the shadow of the Nazi occupation. The constant threat of arrest has made everyone in their village a spy, and turned neighbor against neighbor. Though rugged, independent Helena and pretty, gentle Ruth couldn't be more different, they are staunch allies in protecting their family from the threats the war brings closer to their doorstep with each passing day.
Then Helena discovers an American paratrooper stranded outside their small mountain village, wounded, but alive. Risking the safety of herself and her family, she hides Sam—a Jew—but Helena's concern for the American grows into something much deeper. Defying the perils that render a future together all but impossible, Sam and Helena make plans for the family to flee. But Helena is forced to contend with the jealousy her choices have sparked in Ruth, culminating in a singular act of betrayal that endangers them all—and setting in motion a chain of events that will reverberate across continents and decades.
Author Bio:
Pam Jenoff is the author of several novels, including The Kommandant's Girl, which received widespread acclaim, earned her a nomination for the Quill Awards and became an international bestseller. She previously served as a Foreign Service Officer for the U.S. State Department in Europe, as the Special Assistant to the Secretary of the Army at the Pentagon and as a practicing attorney at a large firm and in-house. She received her juris doctor from the University of Pennsylvania, her master's degree in history from Cambridge University and her bachelor's degree in international affairs from The George Washington University. Pam Jenoff lives with her husband and three children near Philadelphia where, in addition to writing, she teaches law school. Pam would love to skype with your book club or library group!
Okay, this is not my first Pam Jenoff book; I've read a couple others and liked them pretty well. When I heard this was going to be based in Poland and about a simple Polish, I was psyched (one of my own WIP is based in WWII Poland and is about a Polish family). I had a feeling I was going to like it, but had no clue that I was going to walk away feeling different. Secular books don't usually have that effect on me. Both Helena and Ruth were appealing characters, though I have to say, the character Helena struck a chord with me. I won't go into detail, though I will say the ending of "The Winter Guest," was bittersweet. There was enough sad to be realistic and enough happy to leave me satisfied for the characters.